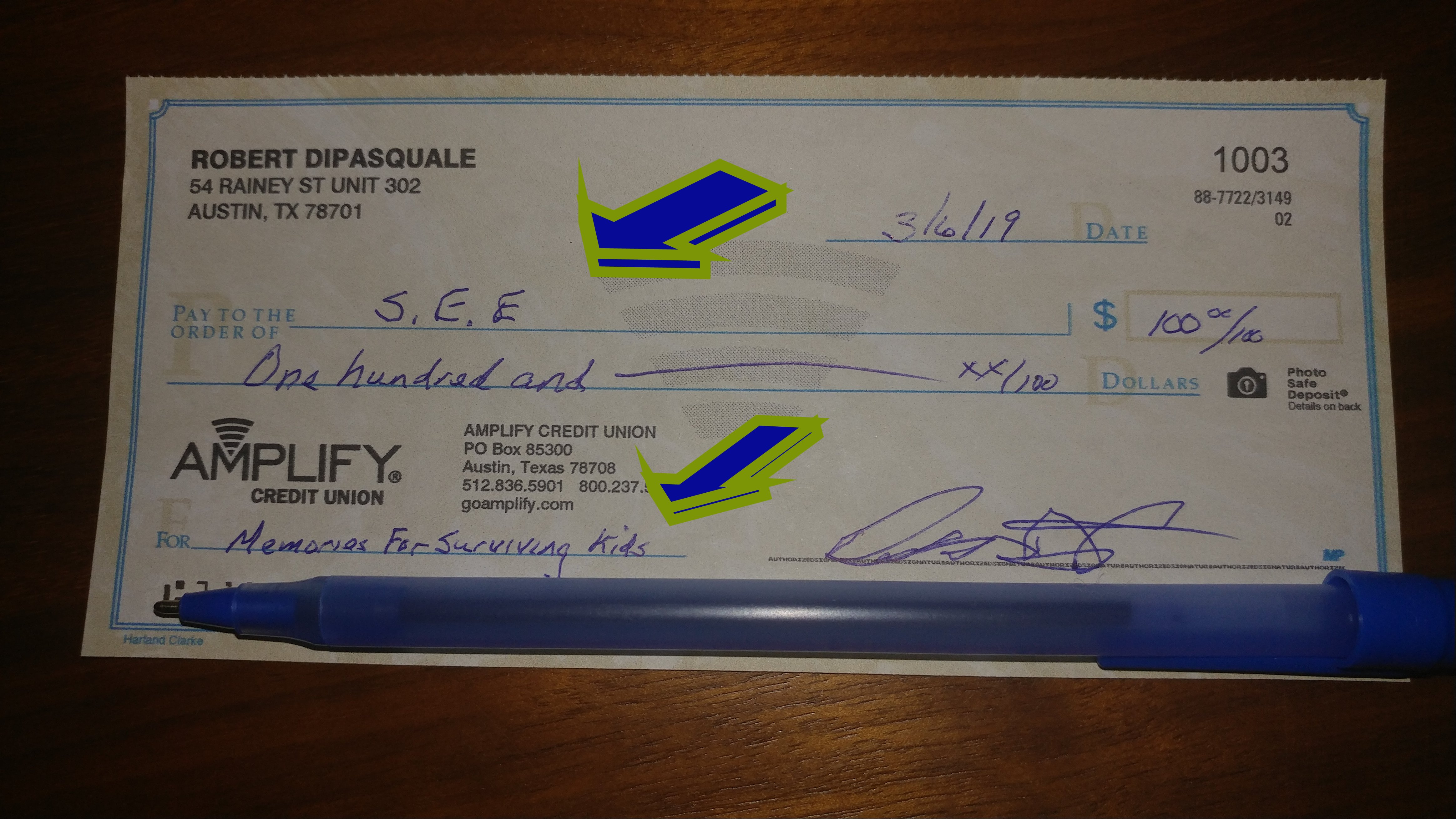 Donating
As old fashioned as it sounds, the best way to make a donation to Memories For Surviving Kids is to write a check.  We are happy to be fiscally sponsored by Social and Environmental Entrepreneurs.  Their support as a fiscal sponsor enables a structured and guided assignment and distribution of our funds
Social and Environmental Entrepreneurs drafts a letter each year confirming MFSK as an adopted project – available here,
Please make checks payable to S.E.E with "Memories For Surviving Kids" listed in the memo portion of the check as indicated in the photo above.
Mail your check to:
Memories For Surviving Kids
54 Rainey St.  Unit 302
Austin, TX,  78701
6% of your donation goes to administrative expenses. The other 94% goes directly in support of our mission including distributing free letter request kits, outreach through advertising, and allowing free surviving kid family events like family golf days.