Bob DiPasquale, President & Founder
Bob is a two time surviving kid himself and the one inspired to start Memories For Surviving Kids. The combination of the misfortune of both Bob's parents dying by the time he was eleven, and the skilled  IT professional and communicator he became, is the recipe of the effort found here on these pages.
Married with two adult children, Bob is deeply committed to supporting families in need. In his free time, he enjoys golf and exploring the vibrant offerings of Austin, Texas.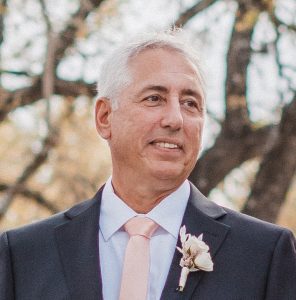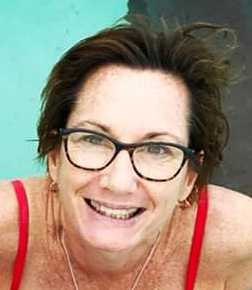 Peg Parisi, Grants & Outreach
Peg is a dedicated advocate at Memories for Surviving Kids (MFSK), driven by her unwavering commitment to the organization's mission. Alongside her loving husband and two adult children, Peg shares a deep bond that fuels her passion for supporting MFSK and the surviving children it serves.
With a genuine desire to bring joy into the lives of others, Peg's motivation to help MFSK succeed stems from her belief that every child deserves the opportunity to connect with their deceased parents. Guided by her faith and a zest for life, she approaches her role with infectious enthusiasm, inspiring hope and healing in the hearts of those who have experienced parental loss.
Peg Parisi's compassionate nature, unwavering dedication, and uplifting spirit make her an invaluable asset to the MFSK team.
Alan Aguais, Secretary & Project Lead
Recently retired, Alan had a memorable career in Technology.  Alan has a Master of Science Degree in Financial Management, and a Bachelor of Science Degree in Business Administration. He has Certificates in both Telecommunications and Product Management. Throughout his career he has worked for major industry leaders including IBM, Siemens, Dell, Xerox, and eBay. He was awarded a patent as co-inventor of "A System and Method for Interfacing a Wireless Telephone to a Personal Computer" while at Siemens.
Alan has three grown children all working in great careers and all financially independent. In his spare-time he is working on a waterfront fixer-upper property at Lake Limestone, loves to play golf with his Bogey Buddy friends every Saturday, garden, fish, and help family and friends with projects around their homes. He enjoys travelling with his BFF Paula and visits with his Aunt and Uncle (both in their mid-90's in Tampa several times a year.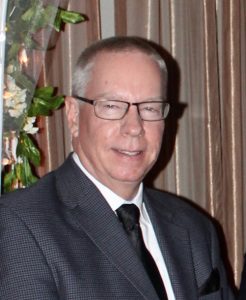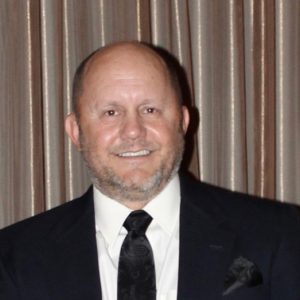 Randall Minick, Finance Lead

Randall is a retired VP of Finance and a close friend with Bob. He serves on multiple boards moving projects forward with his wit and his fiscal aptitude. Randall was glad to join Memories For Survivng Kids and extend the causes he serves to include supporting families. He recognizes the significant gift MFSK communications can bring, and looks forward to the differences we can make.

Randall thoroughly enjoys living in a downtown condo with his wife, his dog, and two cats.  He also enjoys playing golf and sailing on Lake Travis.